I had the great pleasure of stumbling upon the Fairouz Cafe in San Diego, California a few days ago.  My family had been to the San Diego Zoo and needed a late night meal.  Too many places were closed and we were about to give up when we found Fairouz.  Being Greek, I'm always up for trying Greek food, and I like Lebanese food as well.  Very similar.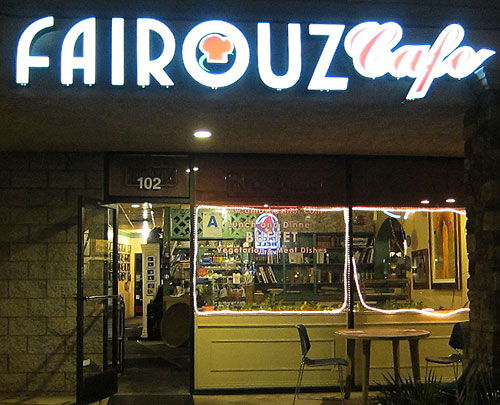 I had the Gyro plate, which came with a large portion of finely spiced lamb, tsatziki, lettuce and red onions.  The lamb was very mild and delicious.
My daughter had the dolmas (pictured below), which were a vegetarian rice dish wrapped in grape leaves.  Greeks have a similar dish called dolmathes.  The dolmas had a very unique flavor and were quite large.  Very very good.

My wife and I shared a bowl of Greek lemon soup, or avgolemono.  Fairouz's greek lemon soup was perhaps the best I've ever had.
One of my other kids had a wonderful salad, pictured below.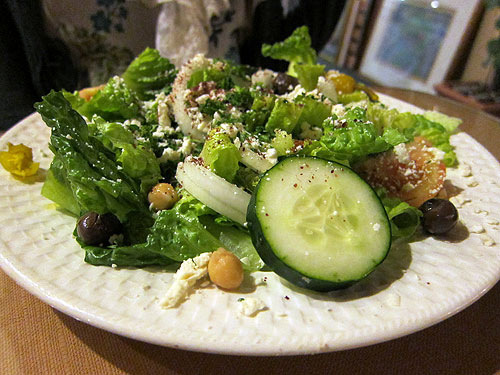 If you are in the San Diego area, do yourself a favor and dine at Fairouz!  You'll be very glad you did.  I'll make it a point to go back the next time I'm in town.