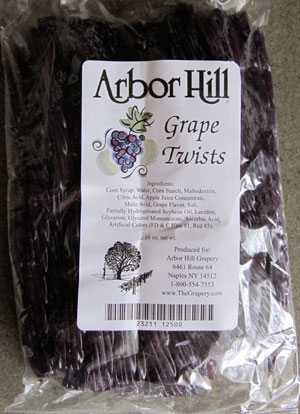 This is one of the yummiest products I've ever reviewed.  I've never had grape twists or grape licorice before until I hat the Arbor Hill version.  Man these are good.
It is hard to elaborate for 1000's of words and go into detail on a grape twist, so in short I'll say that the Arbor Hill Grape Twists are fantastic.  They're delicious.
Try them if you get the chance.