Had a quick stop in Cincinnati last week and I was starving.  I took a chance with Gold Star Chli instead of the regular fast food options.  Boy was I happy with that choice. Now I can't wait to get back there.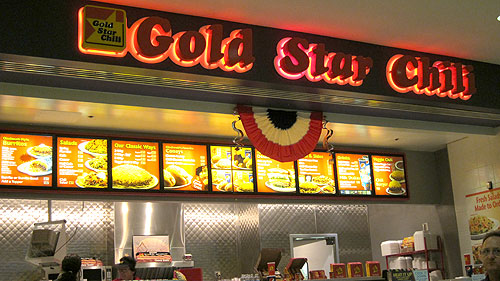 I had a Cincinnati style chili burrito, whatever that means.  It had rice, beef chili, lettuce and jalapeno peppers inside.  Man it was good.  I chomped it down in no time.
I'll be back to Cincy as soon as possible!