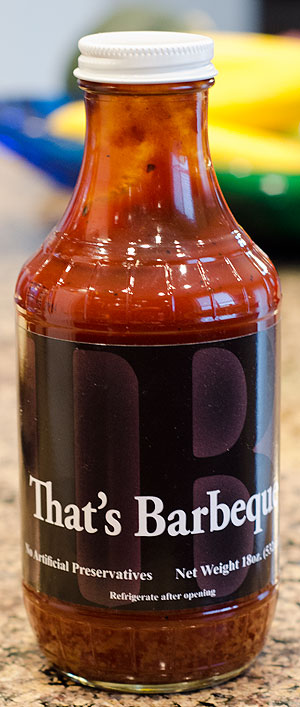 Chipping away at the BBQ sauce queue.  You have NO idea how large that queue really is…
Latest BBQ sample tested here on MegaChomp is That's Barbeque.  I've had a couple of batches of chicken with this sauce and it is very nice.  The sauce has a good combination of sweet and smokey.  The texture of the sauce is nice and thick, making it easier to keep it on the food, where it belongs. The sauce is natural with no artificial preservatives and no added sugar.
Wish it was a little more spicy, but then again I drink habanero juice for a "light refreshment" in the hot summer.
20oz bottles are available for $4.99 and a gallon version is available for restaurants.
Links