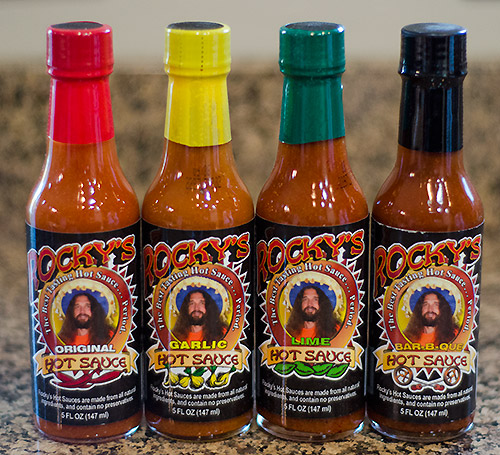 I LOVE it when new hot sauce comes in!  I'm a big time hot sauce connoisseur.   I love unique flavors and a lot of heat.
Rocky's Hot Sauce
Rocky may need a haircut, but he makes some pretty decent hot sauce.  I've used his sauces on mexican, ramen, spaghetti sauce, pizza…  you name it.  The flavors work well and there's some decent heat.  I could use more heat, but seldom are hot sauces hot enough for me.
The lime was good but I couldn't really taste the lime.
Overall Rocky's sauces are great and have become a great addition to my palette and my recipes.