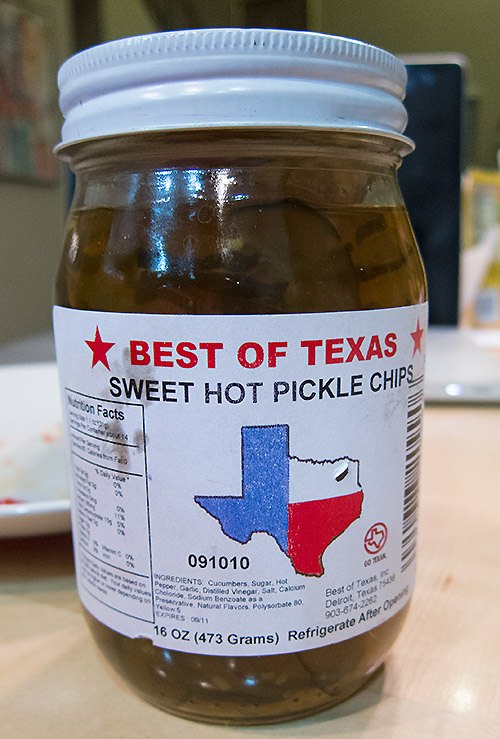 Tonight's menu, cheddar cheese hamburgers.  What better way to top them off with some sweet hot pickles?  What a great combo.
* Best of Texas * makes very tasty sweet pickles with a tiny bit of heat.  Tiny for me, but the lovely lady thought they were spicy.  All a matter of taste.
These are great on burgers or just as a snack.
Nice job *Best of Texas *… nice job.